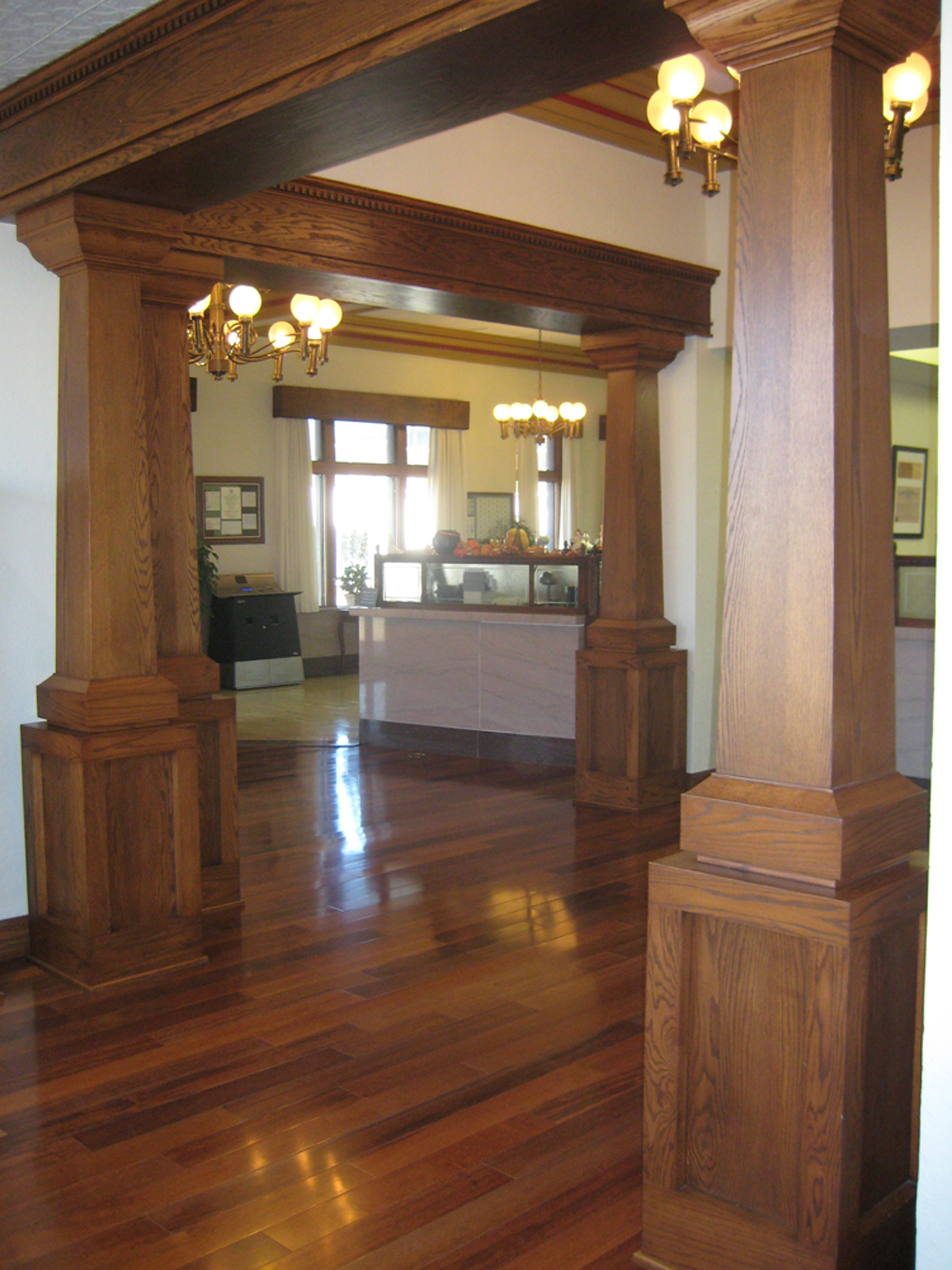 Client: Legacy Bank
Location: Hinton, OK
Project Description: Remodel of existing 100+ year old facility.
Construction Type: Load bearing masonry with a wood framed roof.
Client Goals:
The client needed to add an accessible entrance to a historical building. In addition, they also wanted to provide a media area for clients that respected the buildings historical nature. The media area includes a coffee bar, TV, internet access, magazine and newspaper racks.
Cost: $175,000
Year Completed: 2008